Flexwatt Reptile Heat Tape by Calorique will enable you to maintain the ideal temperature to keep your pet healthy, comfortable, and active. Flexwatt Reptile Heat Tape simulates a naturally occurring sun warmed basking site that your reptile will benefit from. Our advanced Flexwatt Reptile Heat Tape allows for evenly distributed belly heat which in turn allows your herps to properly thermo-regulate. Flexwatt Reptile Heat Tape is the only heat tape available with a flame retardant coating which can be identified by its yellow backing. With 30 years of experience and a complete 5 year warranty, Calorique offers state of the art technology with every pet warming system.
Features:
Healthy & safe
Flame retardant coating
Eco-friendly
Affordable
Blissfully simple to install
Flexwatt reptile heat tape is good for your herps!
Preferred heating option for over 25 years by reptile hobbyists and breeders alike
Perfect for rack systems and custom caging
Made in USA
For indoor use only
UL recognized
Distributes heat evenly – no hot spots
Low operating cost
No maintenance required
Flexwatt improves circulation, digestion, comfort, and immune system function
Safe to touch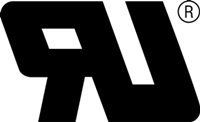 Need more info? Questions?